Details

Parent Category: Expos and Conventions
Category: Reviews
Published on Tuesday, 24 May 2011 05:00
Written by Elke Weiss
For those addicted to reading, Book Expo America is a cross between Wonderland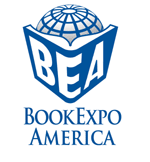 and an obstacle course. If one can bypass the enormous crowds, fight through rabid fans bent on getting the latest advanced reader copies of their favorite read and fans loaded down with over a hundred pounds of books stuffed into tote bags, one can have a chance to meet and interact with the stars of the literary world. For me as an aspring author and book addict, it was sheer paradise.
From the show stopping show runners like Charlaine Harris, who generously encouraged me to keep writing, to the wonderful editors, sales people and volunteers who generously talked to an overly enthusiastic young writer who had far too many questions.
Even waiting on long lines to get autographs from personal heroes like animal specialist Temple Grandin and vampire author sensation Richelle Mead was a chance to connect with fellow fans. I chatted about Holocaust education with a brilliant young high school student from Maryland, discussed Christian theology with a handsome young salesman who was kind enough to watch my bulging book bags, and chatted with Laura Joh Rowland, one of the authors who inspired me to write.
As this is my second Book Expo, I had already mastered the unspoken survival rules. Pick events clearly, avoid all but the most yearned for big names, arrive at all signings thirty minutes early and take free samples judicially, remembering that you have to carry them home.
Most importantly, look outside your genre and the big publishers. There are a lot of new and independent voices being featured and many are incredible. Special recommendations to the Mystery Writers of America book in the 4400s, an amazing staff make sure you get recommendations suited for you.
Tomorrow, highlights include Bill Willingham of Fables fame and Mira Grant of the Newsflesh saga, both doing in-booth signings. I'm counting the hours.